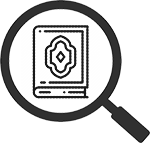 Sura Length Chart
At the top of the 'Charts' menu, you will find the 'Sura & Verse Lengths' sub menu:

This offers you three different ways to chart the lengths of each sura of the Qur'an
By verses (the chart will show the number of verses in each sura)

By words (the chart will show the number of Arabic words in each sura)

By mean verse length (the chart will show the average (arithmetic mean) of each sura)
The chart drawn will look something like this: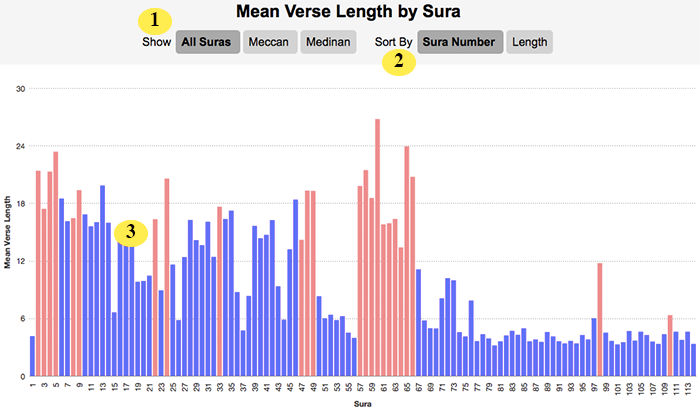 Suras to Show. By clicking the buttons, you can choose whether to plot every sura, just Meccan suras, or just Medinan suras on the chart.

Sort By. You can either sort your chart by sura (so sura 1 is drawn first and sura 114 last), or you can sort your chart by length (meaning longer suras will appear first).

Chart Columns. Point your mouse at a column and Qur'an Tools will show you a tooltip with the exact value in it. You can also click a column to "drill down" and see a chart of the individual verse lengths (by words) within this particular sura.